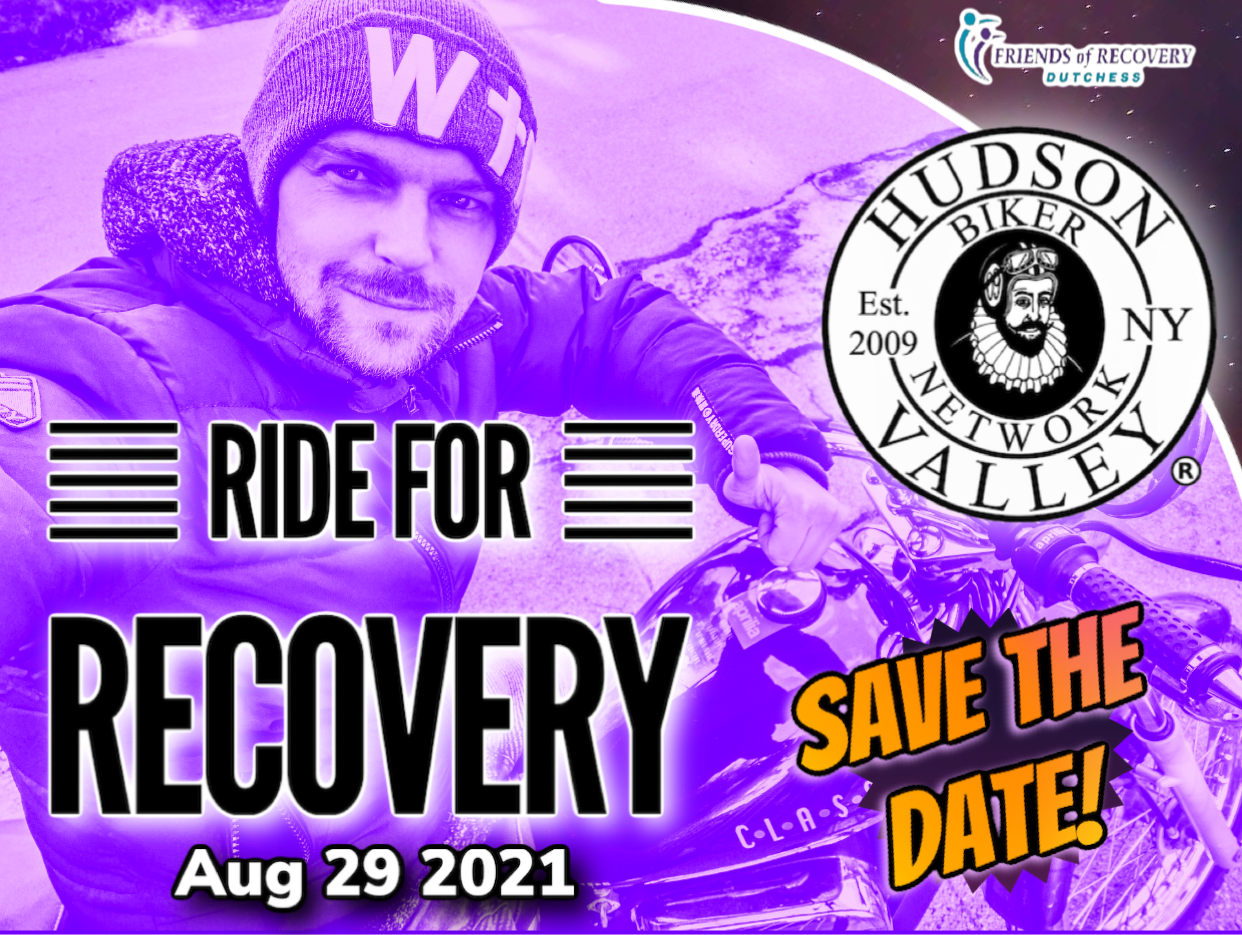 The HVBN has partnered with Friends of Recovery Dutchess to host the 1st Annual "Ride for Recovery" on August 29, 2021.  Flyer and event info coming soon!
If you know someone who was or is currently battling addiction, this would be great time to come out and support a great organization who is dedicated to helping those struggling to seek the help they desperately need.
If you are a success story after overcoming addiction and want to share your story, please contact us at hvbikers@gmail.com and provide us with a quick summary of your victory! A host for this ride will be in contact with you.
Please save the date!  We will have food trucks, vendors, presentations, a beautiful ride through Dutchess Co., give-a-ways from our sponsors, and much more!
Visit our website and event calendar at www.hvbikers.com for updated information regarding this ride!